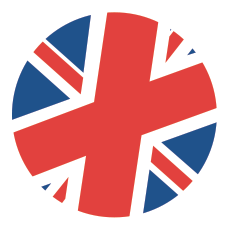 BI Cinisello Balsamo
Postato il: 06/04/18
Tempo di lettura: 2 minuti, 24 secondi
---
During my third visit to New York, my knowledge about the city grew by about 1000% (scientific approximation). I feel like sharing some of that knowledge in here.
New York City is made up of five boroughs: Manhattan, The Bronx, Queens, Brooklyn and Staten Island. So, please, do not use the term Manhattan as a synonym of New York City.
Four of the five boroughs are located on islands. Manhattan and Staten Island are their own islands. Queens and Brooklyn are in the western tip of Long Island. The Bronx is the only borough located on the mainland.
Because of the islands situation, the different parts of the city are accessed by bridges or tunnels. Get prepared to pay to use those connectors (the price varies from $ 3to $7).
Always use the word "subway" to refer to a train. Seems like people have no idea what the "metro" is. Don't bother asking if the train is going north or south. Ask if it is going uptown or downtown.
The city's subway system is the largest mass transit system in the world (and it keeps expanding). It operates 24 hours a day.
There are a lot of acronyms used to refer to several spots in the city. You should get familiar with them before visiting

NoHo – North of Houston Street
SoHo – South of Houston Street
NoLiTa – North of Little Italy
TriBeCa – Triangle Below Canal Street
LES – Lower East Side
UWS – Upper West Side
FiDi – Financial District
UES – Upper West Side
DUMBO (really?) – Down Under the Manhattan Bridge Overpass.

Talking about exorbitant prices, the price to operate a hot dog cart in Manhattan (for a year) ranges between $150,000 and $300,000 (in the most expensive pars of town, think Central Park).
But, you can make good money selling street food. The famous Halal Guys (they sell rice, chicken and beef plates) are believed to make millions of dollars a year. If you do not have culinary talent, you can opt for developing something unique and eye catching. The Naked Cowboy (performs in Times Squares) makes six figures annually (about $150,000).
Let's keep talking about money. There are more than 380,000 millionaires in the city. Now you know why there are so many expensive stores and establishments in Fifth Avenue.
Skyscrapers in Manhattan are concentrated in Midtown and the lower part. This is because a strong bedrock is located on those spots. The other areas of the island are too week to support enormous buildings
These are the most popular attractions in the city:
Statue of Liberty
Time Square
Central Park
Brooklyn Bridge
Flatiron Building
Empire State Building
Rockefeller Center
Wall Street
Fifth Avenue
Cheers to New York City!
What do you think? What interesting things have you experienced in New York?
L.
---
---