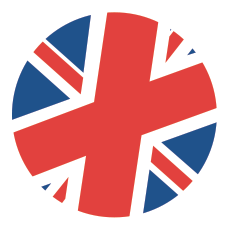 BI Cinisello Balsamo
Postato il: 09/02/18
Tempo di lettura: 2 minuti, 16 secondi
---
Some of the colourful characters that make up the history of Britain seem as if they've just jumped off the pages of a storybook. Making great strides in the worlds of culture, engineering, science and more, here are some of key figures that have made their mark on Britain in years gone by.
Let's start with Queen Boudica, King Henry VIII and Queen Elisabeth.
Queen Boudica (Around 60 AD)
Boudica was the Queen of the Iceni, an ancient Brittonic tribe that lived in what we know now as East Anglia. When her husband died, Roman leaders brought their armies to seize Boudica's kingdom. Boudica responded by gathering her people to stage a rebellion; capturing the Roman settlement of Camulodunum (now known as Colchester) and burning the Roman capital, Londinium, to the ground. Boudica is remembered as a fierce warrior Queen that had the courage to face the might of Rome, and in 1902, a bronze statue of her in her chariot was placed on the Thames embankment in London.
King Henry VIII (1491 – 1547)
King Henry VIII is one of the most infamous characters in British history. Desperate for a male heir, Henry asked the Pope to annul his marriage to his first wife, Catherine of Aragon, who had failed to produce a son. When this was refused, Henry VIII broke with the Catholic Church and married Catherine's lady-in-waiting, Anne Boleyn, starting the Protestant Church of England and beginning the English reformation. Henry married three times before a son was born, and in total married six times. "Divorced, Beheaded, Died, Divorced, Beheaded, Survived" is a quick rhyme used to remember the fates of Henry's wives.
Queen Elizabeth I (1533 – 1603)
The daughter of Henry VIII and his second wife Anne Boleyn, Queen Elizabeth I ruled England for 44 years. She is considered by many as one of the greatest monarchs in English history, and the time of her reign is often referred to as The Golden Age. Inheriting a troubled kingdom, Elizabeth saw the country through religious unrest, expanded the influence of the empire overseas and supported the blossoming of theatre and culture. Her penchant for knowledge and interest in courtly and extravagant dress brought fashion and education to the fore. Refusing to marry despite pressure from Parliament, she became known as 'The Virgin Queen', and died at the age of 69, much beloved by her people.
If you're interested in learning more about English culture and history don't miss our next BIblog.
---
---