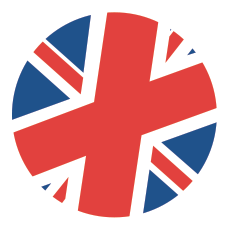 BI Cinisello Balsamo
Postato il: 03/10/17
Tempo di lettura: 1 minuto, 31 secondi
---
We all know that Queen Elizabeth II has become one of the most important and talked-about monarchs in British history, but there's a lot about Queen Elizabeth II that isn't common knowledge.
Here follow some funny facts:
1) She is a HUMAN!
2) Over the course of her reign, there have been 12 different U.S. Presidents, six Roman Catholic Popes, and 12 British Prime Ministers. As a matter of fact, Tony Blair was the first Prime Minister to be born during her reign. (Yes, she is THAT old).
3) The Queen is the only living person in Britain who is allowed to drive without a license or a license plate on her car, and since all British passports are issued in her name, she doesn't need a passport to travel around the world either.
4) When Elizabeth was 18 years old she joined the Women's Auxiliary Territorial Service during World War II, and proudly put on a pair of coveralls and trained as a mechanic and military truck driver. This would make her the only British monarch in history to be trained to change a spark plug, and the only female member of the royal family to enter the armed forces.
5) Besides being the Queen of 16 different countries, in 2005 she claimed ownership of 88 cygnets, and she owns each and every single sturgeon, whale and dolphin swimming within 3 miles of the British shores. This is because a 1324 statute declared by King Edward II states: "Also, the King shall have...whales and dolphins taken in the sea or elsewhere within the realm,"
6) While watching Downtown Abbey (an English TV series) she loves pointing out all the historical mistakes even because she did stay in Highclere Castle as a child, where the serie was filmed.
Do you know other funny facts about Queen Elizabeth II?
L.
---
---