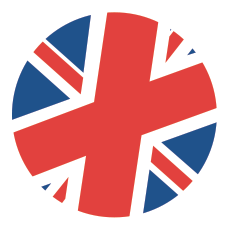 BI Crema
Postato il: 16/01/18
Tempo di lettura: 2 minuti, 8 secondi
---
COME USARE IL BLU PER DIPINGERE EMOZIONI E SITUAZIONI
E' ormai assodato che le espressioni idiomatiche inglesi, o "IDIOMS", mandano in crisi, ma anche in visibilio la maggior parte degli studenti.
Eccovi spiegata questa apparente contraddizione: mettono in crisi perché vengono utilizzati quotidianamente nel linguaggio comune e, non essendo traducibili letteralmente, diventa pressochè impossibile capirli; mandano in visibilio perché se si riesce a inserirli in una conversazione o comprenderli mentre un madrelingua sta parlando, si prova un profondo senso di realizzazione, ci si sente veramente vicini a imparare l'inglese.
Comunque, non preoccupatevi: familiarizzare con gli IDIOMS è più facile di quanto crediate.
Partiamo con quelli ispirati dal colore BLU!
Have the blues
essere triste o depresso (es. Teens have often the blues)
Get the blues
diventare triste o demoralizzarsi (es. I always get the blues on Sunday)
Feel blue
sentirsi giù, triste o depresso (es. It's good to get out when you're feeling blue)
Monday blues
Stato di depressione o malavoglia tipico del lunedì mattina, quando si rientra al lavoro dopo il week-end (es. There's a cure for Monday blues)
Blue in the face
essere stanco e arrabbiato, esasperato, dopo diversi tentativi (es. I told her until I was blue in the face)
Blue-ribbon
di alta qualità/primo premio (es. I used to teach in a blue-ribbon school / I won the blue ribbon in 2015)
Out of the blue
Improvvisamente, inaspettatamente (es. He changed career out of the blue)
A blue-eyed boy
il prediletto, il favorito, il "cocco" di qualcuno (es. My brother is mum's blue-eyed boy)
Once in a blue moon
molto raramente, "una volta ogni morte di Papa" (es. I talk to him once in a blue moon)
True blue
Leale, fedele (es. You can count on her support; she's true blue)
Black and blue
Ematomi, lividi (es. He was beaten black and blue at school)
Blue collar
Operaio (es. They were blue-collar guys)
Talk a blue streak
parlare molto velocemente, "a macchinetta" (es. I talk a blue streak when I get nervous)
Men/boys in blue
agenti di polizia (a causa del colore dellla divisa) (es. The boys in blue were round again last night)
Ora non vi resta che allenarvi a usarli. Buon divertimento!
---
---