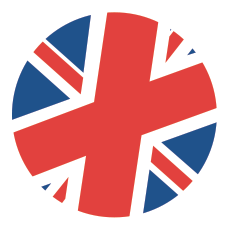 BI Poggibonsi
Postato il: 11/02/21
Tempo di lettura: 1 minuto, 14 secondi
---
- by Laura Markus
Some people say that love makes the world go 'round. While others believe that love is madness. Whatever your opinion is, those three little words "I love you" can be the most difficult to say, and yet the most beautiful to hear.
In case you're getting tired of telling your sweetheart the same old "I love you" we've got a list of creative ways to express your devotion and inspire the romantic, English poet in you.

1. I adore you. Ti adoro.

2. You are my everything. Sei tutto per me.

3. I'm in love with you. Mi sono innamorato di te.

4. You are the light of my life. Sei il sole della mia vita.

5. I'm lost without you. Sono perso senza di te.

6. You're all I need. Sei tutto quello di cui ho bisogno.

7. You are the love of my life. Sei l'amore della mia vita.

8. I love you more and more every day. Tutti giorni ti amo ancora di più.

9. You mean the world to me. Tu sei tutto per me.

10. You bring sunshine to my rainy days. Tu porti il sole quando piove.

11. I want to grow old with you. Voglio invecchiare con te.


Lots of love from the British Institutes Poggibonsi team! ♥

---
---